Modern Indian history has witnessed the existence of very few people who actually stood tallest amongst their contemporary figures. One such figure was Mr. Biju Patnaik.
Not many people outside Odisha know about his stature. For most of the non-Odia people, he is the former Chief Minister of Odisha and the father of the incumbent Chief Minister Naveen Patnaik.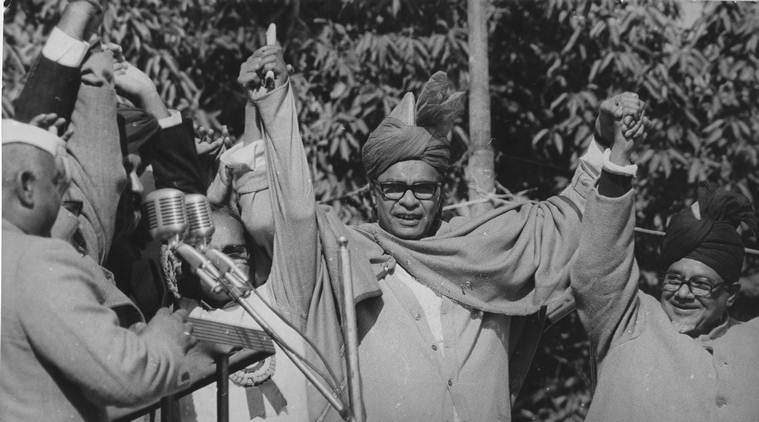 But for the people familiar with his personality, he is the daredevil pilot who volunteered the risky mission of carrying the troops in his Dakota -DC3 plane when Sri Nagar was under the siege of Pakistani intruders.
He is one of the most dynamic industrialists and political leaders who led the poverty-stricken Odisha into a new era of dynamism.
For Odias, Biju Patnaik was the supreme guy who knew every important personality of this country and had access to anyone who mattered. Dearly called 'Kalinga Bull' in his native state Biju Patnaik is a part of Odia folklore even today after almost 2 decades of his demise.
However, very few people know that this legend shares a bond with Punjab too. Biju Patnaik was married to Gyan Patnaik who belonged to Punjab. Just like Biju his wife too was a pilot. In fact, she was the first Indian lady to get a commercial pilot's license.
In the 1940s, Gyan Patnaik accompanied Biju in the freedom struggle movement and evacuation of British families from Rangoon when the Japanese laid siege on the region.
Also Read: Not Many Know That Legendary Actor Pran Forayed Into Films With A Punjabi Movie!
The 'Kalinga Bull' breathed his last on 17th April 1997 at the age of 81. The glimpse of Biju Patnaik's stature can be understood by the fact that when he died, his coffin was wrapped in the national flags of India, Russia, and Indonesia. And after 19 years of Biju Patnaik's demise, his better half Gyan Patnaik too left for heavenly abode.
The couple is survived by their two sons Prem and Naveen and daughter Gita Mehta.
---