Born in 1947, Mahendra Sandhu belongs to the family of landlord jatts. He completed his graduation from Mohindra College Patiala. In Patiala Sandhu did plays along with famous theatre personalities like Balwant Gargi and Harpal Tiwana. Later, he went to Pune Institute to pursue his acting career.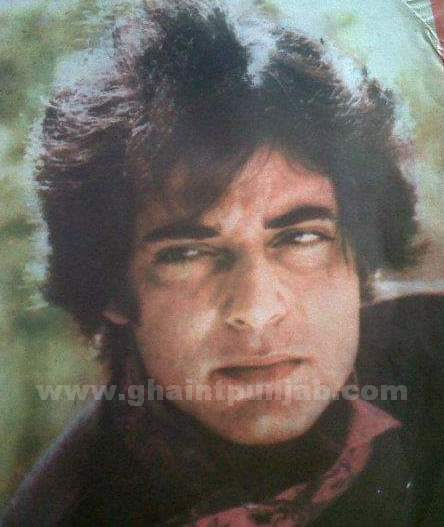 Since he was from Punjab, and due to his resemblance with Dharmendra, it was assumed that he is the younger brother of Dharmendra, which even worked in his favour as a couple of film offers landed in his kitty owing to this rumour. In fact, he was called the second Dharamendra and was already seen as a super star. Mahendra made his acting debut with the film called Khoon Khoon (1972) starring Rekha and Danny, which was a reasonable success.
Tahir Hussain (Aamir Khan's father) had planned a film Madhosh (1974) with Dharmendra, Hema Malini and Vinod Khanna but due to date issues he decided to cast relevantly newer cast, and soon Mahendra Sandhu replaced Dharmendra in the film, while Reena Roy and Rakesh Roshan did the roles which were initially offered to Hema Malini and Vinod Khanna. Madhosh was another small success for Sandhu.
Salim Javed were so impressed with his looks and personality that they recommended his name to their producers for some films. They wanted him for Prakash Mehra's Hath Ki Safai but when Prakash Mehra approached him with an offer, he was taken aback by Sandhu's behaviour. The man put across a surprising demand that his name should be credited before Hema Malini and Randhir Kapoor and also qouted a huge sum for the film. Prakash Mehra signed Vinod Khanna for the role and Hath Ki Safai proved to be a turning point for Vinod Khanna, as he finally transformed from a villain to a hero with this mainstream hit. The film also won him the Filmfare Best Supporting Actor Award. Sandhu's loss became Khanna's gain and Salim Javed who were considering Mahendra for Shashi Kapoor's role in Deewar, vowed never to work with him in future.
By the time Mahendra Sandhu realised his mistake, it was too late. He did not have a solid release for two years and eventually ventured in to Punjabi Cinema with Indirjit Hasanpuri's Sukhi Parivaar. But with the kind of fame he got in Hindi Cinema, the man expected the same treatment from Punjabi Film Industry on remuneration terms so, no Punjabi producers came forward to sign him. He made a comeback with Rajshri Films' Agent Vinod (1977) which was a box office hit but no big producer or director wanted to work with him due to his 'Punjabi Ego'.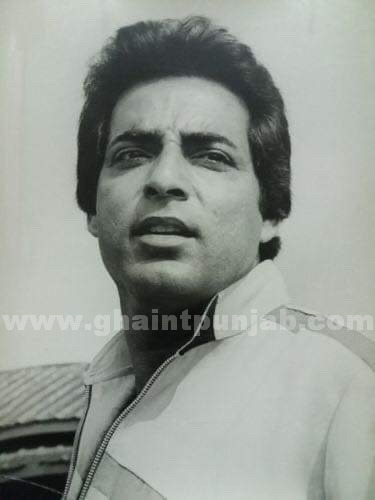 Coming from a rich background, Mahendra once said in an interview: "When you come from a poor family and have to struggle from the grassroots, there is a fire in the belly that makes you really slog."

Smiles the actor, who always wears a hat now, over tea at Mumbai's Otter's Club one cool morning, "I never even went to meet producers, arrogantly thinking that if a producer wanted me, he would come to me."
There were reasonably profitable films he was part of, like Khoon Ka Badla Khoon, Chambal Ki Rani, Paanch Qaidi, to name a few. He got to work with star actresses of Punjabi Cinema like Daljit Kaur and Preeti Sapru in films titled Videsh and Habari, respectively. Videsh was the unofficial sequel of his previous hit Agent Vinod, another minor success. He had become the Poor Man's Dharmendra.
Mahendra tried his hands at film production too but could not get any major success. Post a series of flops, his film work dried up, so he got into the real estate business. Married to veteran actor Surendra's daughter, Sandhu spends most of his time in Punjab and Mumbai. His two daughters are married and settled in Mumbai and USA.
Also Read: Popular TV Actress Sakshi Tanwar Started Her Acting Journey From A Punjabi Serial!
He last worked in a few tv serials during the early 2000s and had also done a Punjabi Film 'Mittar Pyare Nu Haal Murida Da Kehna' (2004). The man was offered a cameo in Saif Ali Khan's Agent Vinod (as tribute to his previous film) but he refused to do it. Probably his jattitude came in his way.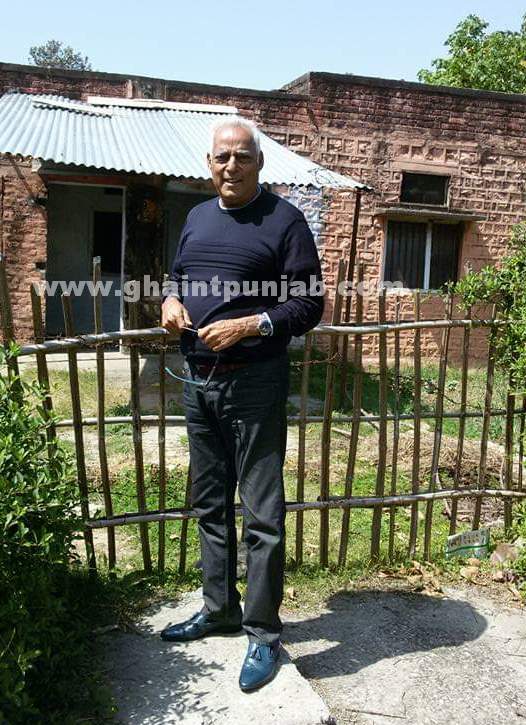 This Punjabi man with a dashing personality could have achieved a lot of success in the acting field but he chose to work only on his conditions. Today, this actor has no regrets.
"I lead a relaxed, simple life, moving back and forth between my work in Punjab and Boisar, near Mumbai," he said in an interview.
---