With back to back announcement of release dates, another much- awaited movie, 'Yaar Anmulle Returns' is now finally scheduled to be release on September 10, 2021. The movie is directed by Harry Bhatti. The movie stars actor Yuvraj Hans, Harish Verma, and Prabh Gill. Young actress Nikeet Dhillon, who was last seen in Sikander 2, has been paired opposite Yuvraj Hans and the other two actresses are Navpreet Banga and Jesleen Slaich. Anshul Chobey is the DOP of the movie. The shooting of the film has begun and the first shooting session began at Prashar lake in Himachal Pradesh and other locations include the likes of Punjab. It is produced Adamya Singh, Dr Varun Malik, Amandeep Sihag, Mithu Jhajhra & Rajan Batra. The music is given by Gurmeet Singh & Pargat Ghumaan.
Yuvraj Hans and Harish Verma have already been part of the franchise but Prabh Gill has stepped in as the new entrante. Though we haven't seen Prabh acting anywhere else but his songs, it will be interesting to see him perform on the big screen for the very first time. Also Read : Movie Updates: Here's A List Of All The Punjabi Movies Releasing In August!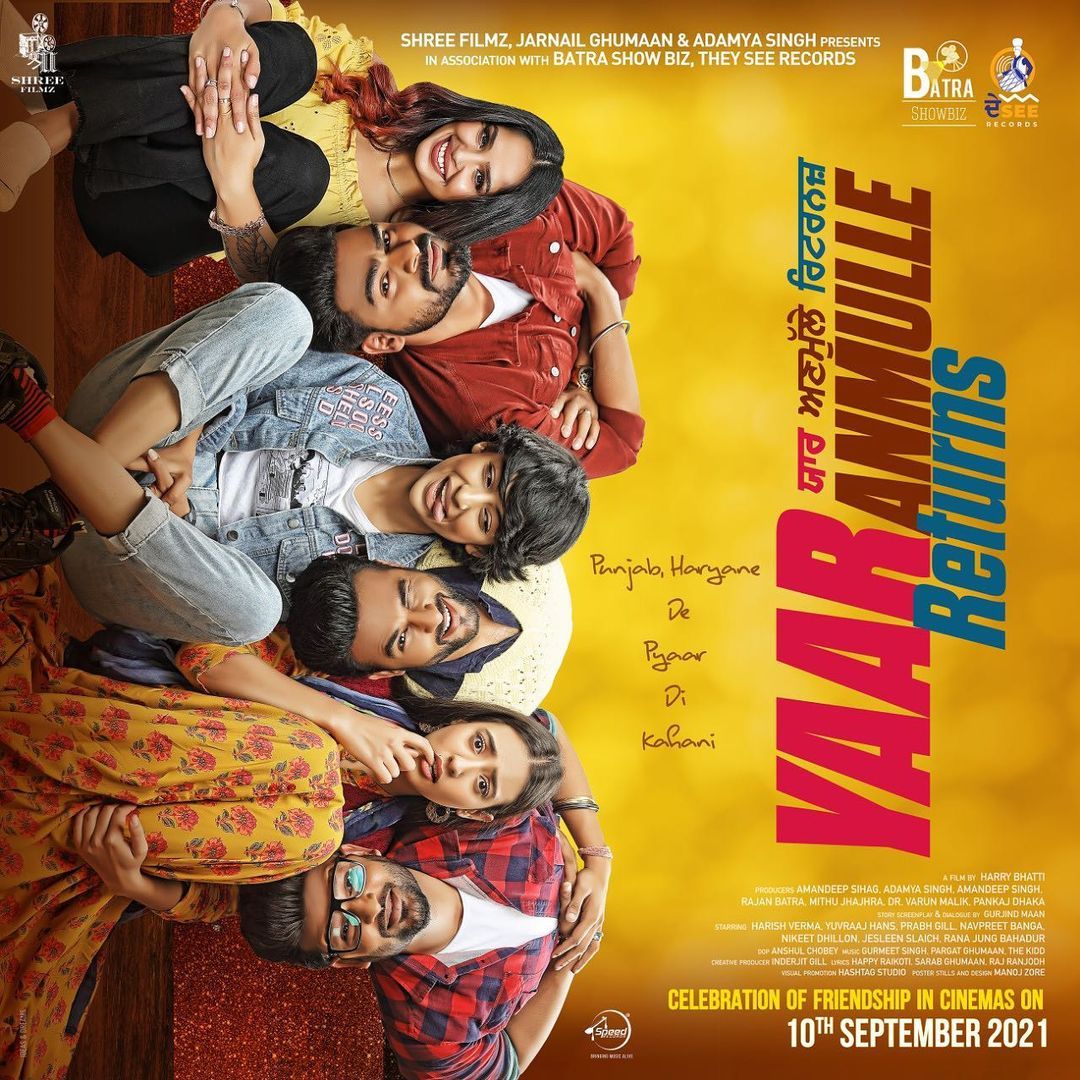 Yaar Anmulle has been one of the most loved movies of all time. But sadly the sequel Yaar Anmulle 2 turned out to be a debacle. But now the third part of the movie titled 'Yaar Anmulle Returns' is going to be on the floors soon. So, let's just hope this time our hopes and expectations are not shattered. Also Read : Kapil Batra's 'Pinky Moge Wali 2' Scheduled To Be Release On Sep 02!
Yaar Anmulle Returns is a sequel for the previous film Yaar Anmulle released in the year 2011. According to the director Harry Bhatti, "Yaar Anmulle Returns will have the same characters as of Yaar Anmulle. The concept of the film would be uncommon with a unique story." The story, screenplay and dialogues are by Gurjind Maan.
---