Exactly 30 years ago, in 1989, a Punjabi film titled Marhi Da Deeva (literal meaning 'lamp of the tomb') had released. A film which is still relevant in today's times. It was produced by NFDC and talked about landless farmers, economical to social segregation and household separation of the lower-class Punjabi community.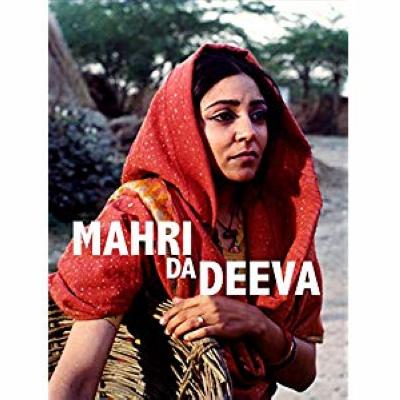 It had Raj Babbar, Deepti Naval, Parikshit Sahni, Kanwaljit, Pankaj Kapoor, Asha Sharma, Harbhajan Jabbal, Prabhsharan Kaur, Gopi Bhalla, Gurcharan Kaur, and Gurcharan Virk in leading roles.
This film was adapted from Gurdial Singh's novel with the same name. From start to end the film focused on Jagseer (played by Raj Babbar), who is forced to give up his land. Jagseer faced difficulty in every situation of his life, including a failed love affair with Bhan Kaur (Deepti Naval), who is married to Jagseer's village barber Nika. The film ends with Bhan Kaur lighting the lamp on Jagseer's Tomb.
We talked to Deepti Naval about her experience of working in a Punjabi Film. Here's what she had to say:
"When the director approached me, I had no issues about working in regional cinema but I did want to read the script first. I loved the character that I was to play. My character is married to this buffoon (played by Gopi Bhalla) but falls for someone else (Raj Babbar) in the middle of her marriage preparations. She even suggests to elope but he does not want more problems in his troubled life stating paapan di pand nu hor bhaari na kariye. When he dies, she goes to light the lamp on his tomb in white, as a widow, even though her husband is alive. I felt it was a very strong statement. It was an unusual character to portray. I love this film."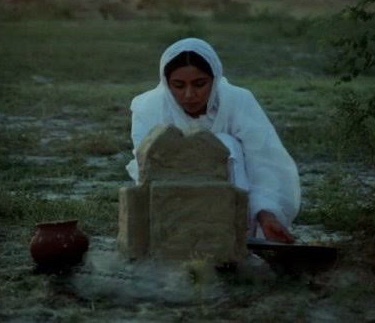 A slow-paced film, Marhi Da Deeva was appreciated by the Punjabi print media and was also the talk of the town in the literary world of Punjab. But at the box office, the film failed to connect with the audience. Off late, this movie has found acceptance on online platforms such as Hotstar.
Talking about its lead pair, Prabhsharan Kaur says, "Deepti Naval had such a lovely nature. It was for the first time she was wearing Punjabi bridal ornaments such as the saggi phull and I helped her with them. My son was hardly eight years at that time. He was also there with me during the shooting. When I used to be busy with my shots, Mr. Raj Babbar would look after him. Once my son was sleeping in his lap. I can never forget such a kind gesture of him."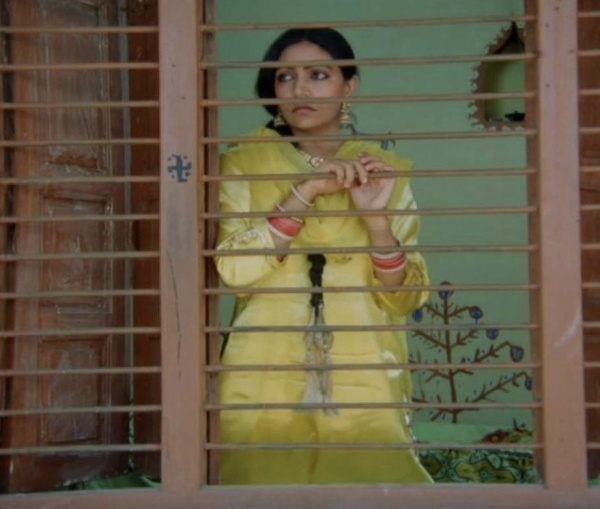 Gurcharan Kaur, who played Pankaj Kapoor's wife in the film recalls, "It was a wonderful experience to work in that film. We shot for the film in the outskirts of Faridabad, and Haryana."
Also Read: Not Many Know About 'Badhaai Ho' Actress Neena Gupta's Punjabi Film!
Needless to say, due to Punjab's situation back then, this film was shot outside Punjab. Though the novel was mainly based on the love story of Jagseer and Bhan Kaur, but Director Surinder Singh said in an interview that he visualized his film as a comment on the social-economic conditions, class barriers and economic prejudices that separated man from man.
Marhi Da Deeva Trivia :
1. Marhi Da Deeva won National Award of Best Punjabi Film
2. Deepti Naval considers this film as one of her best works
3. Raj Babbar lost the National Award of Best Actor to South Star Mammootty
4. Marhi Da Deeva was dubbed in Hindi as 'Deep'
5. Ranjit Bawa starrer Toofan Singh's Late Director Gurcharan Virk assisted on Marhi Da Deeva and also played a small part in the film.
6. Novelist Gurdial Singh was not too pleased with his novel's cinematic presentation.
7. Its Punjabi version was shown on Hindi Channel Star Plus
8. Most of the Punjabi films were about Jatt culture, while Marhi Da Deeva was one of the rarest Punjabi films in which the protagonist is from the lower class.
9. Pankaj Kapoor was nominated for National Award (Silver Lotus Award for Best Supporting Actor) for his Hindi Film Raakh & Marhi Da Deeva. He was announced Winner for both the performances.
10. It was Kanwaljit's first Punjabi film. He later returned back to Punjabi Cinema almost after a decade with Film Nadiyon Vichde Neer, and since then played character roles in many Punjabi movies.
---