The current generation might not be aware of the golden era of Sunil Dutt and might not have read about his personal life too, but those who have watched his son Sanjay Dutt's recently made biopic must have seen The Great Sunil Dutt's kind side. In the biopic, his role was played by Paresh Rawal.
Somewhere between his birthday (6 June) & his death anniversary (25 May), and the ongoing communal tensions, we thought that this write up was a perfect read. Sunil Dutt was known for his kindness, his social work, his cultural tours for the army, his association with Red Cross society and if that's not all, for running NGO Nargis Dutt Foundation.
But there was one such incident which proved what a noble soul he was. This was his peace walk from Bombay to Amritsar
After wife Nargis' demise due to cancer, Sunil was pretty disturbed because his family life was going through a turmoil which included his son Sanjay's drug addiction too. In 1987, the man decided to go on a peace walk. It was not as easy as it sounds. He decided to cover 2000 km distance from Mumbai (then Bombay) to Amritsar by foot. His daughter Priya also accompanied him on this March. It took him over two and a half months to reach Darbar Sahib, Amritsar from Bombay. He attended over 500 roadside meetings on the way. He faced a lot of physical obstacles and scorching heat on the way. Besides that, he was being warned that he might be killed in Punjab, but nothing could stop him.
The whole situation was still fine until he reached Punjab, where even the police were afraid of protecting him. The outcome, unexpectedly, was that Dutt and his associates were greeted by everyone including old women to young kids, at various stops on GT road with langar and chabeel. He met children with affection and took blessings from the elders (one of our readers even confessed to us once, that he got candies from Dutt Saab)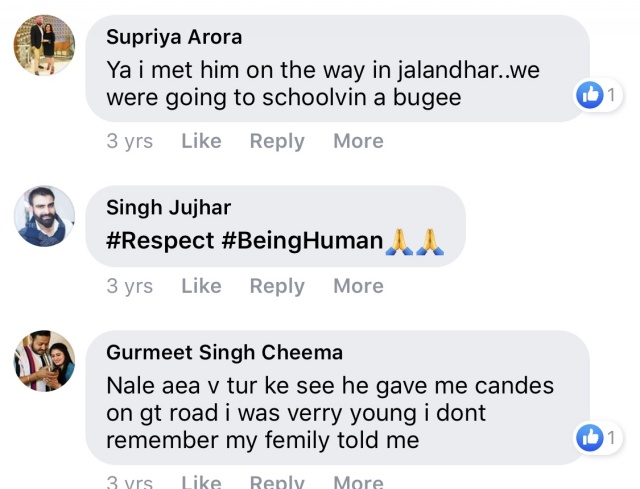 The general perception about this whole march was discouraging that it will be a failure and can turn out to be fatal for Dutt and everyone involved, but it turned out to be a much-needed relief for many, and an emotional bandwagon. Upon his arrival in Amritsar, again the negative mindsets expected a real drama. Officials had already told him that security officers are not going to accompany him at the final stop of his Peace Walk but Sunil Dutt was welcomed with a big heart in Darbar Sahib where he prayed for the peace for his motherland. Dutt managed to change many minds, healed many wounds, and won many hearts on this peace journey.
Back in Bombay, when Dutt talked about his peace walk, even though he was a Congress party member, he admitted that Sikhs have been hurt and it's wrong to question their patriotism towards their country. When asked about hurdles on the way, he said it was the image of Darbar Sahib which kept encouraging him to carry on his mission.
Also Read: It Was A Special Day For Madhuri Dixit Fans When She Visited The Golden Temple!
Those who were calling it as a political move had to eat their words later on. As Dutt never tried to cash on his peace walk for any political benefit, one year later he was invited to Japan for another peace march from Hiroshima to Nagasaki.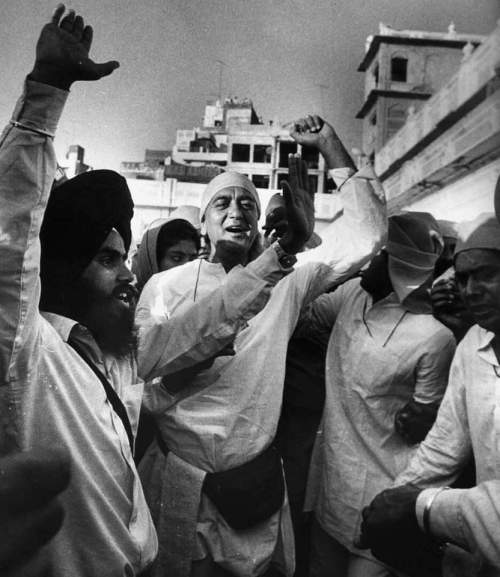 Looking at the current situation in our country (mob lynchings, religious conflicts), there is a need for artists of Dutt Saab's stature, to inspire the nation for peace. Sadly, many artists have become caged parrots of the political parties, who even defend their wrongdoing.
---