There is a very famous quote of Mahatma Gandhi which says whenever you come up with a new idea "First they ignore you, then they laugh at you, then they fight you and then you win!". This quote describes the journey of many people who have achieved anything extraordinary in their life.
And so is the journey of comic king Jaswinder Bhalla and his world famous Chhankata. Today, whenever you talk about Jaswinder Bhalla, his introduction stands incomplete without a mention of Chhankata. But there was a time when he went knocking doors of many music companies one after another. But in reply, he got nothing but disappointment. The idea of Chhankata first came into Jaswinder Bhalla's mind when he was still in his college. At that time, he used to write folk songs, jokes, and parodies. Later on, it was Mr. Jagdev Singh Jassowal who suggested him to release 'Chhankata' in audio format.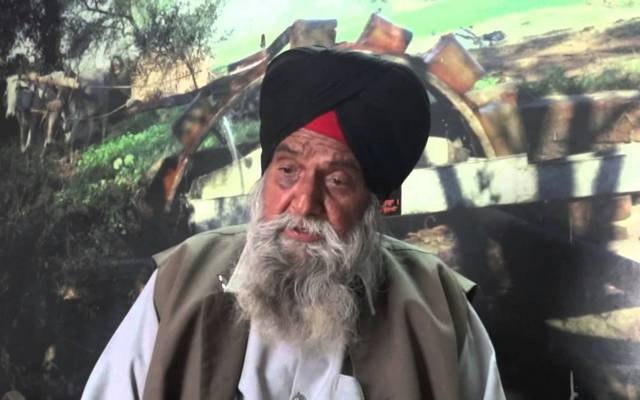 But unfortunately, when Prof. Bhalla went to music companies with this idea, none of them showed any interest in it. When Mr. Jassowal came to know about it, he was the one who came to the rescue of Jaswinder Bhalla. He took care of all the expenses incurred during the recording of Chhankata.
So finally 2,000 copies of 'Chhankata 88' were released in the market and within just a few hours all the 2,000 copies went out of stock. The popularity of 'Chhankata 88' rose to an extent where companies found it extremely difficult to meet the market demand.
The popularity of 'Chhankata' can be gauged by the fact that its sale almost paralleled the sale of 'Tu Tak Tu Tak Tutiya', which was another chartbuster of that year. And once his first Chhankata became famous, he never looked back ever since then.
Also Read: Jaswinder Bhalla To Launch Son Pukhraj As Lead Actor - Details Inside
Later on, he went on to release another 26 cassettes of Chhankata series and needless to say, all of them were super-duper hits. The last cassette of Chhankata series was released around 2008. Ever since then, we all are waiting for his next Chhankata, with sheer eagerness!
Have a childhood memory related to the Chhankata series? Share it with others in the comments section below!
---