Fitness and good looks are prerequisites for surviving in the extremely competitive world of entertainment. In the cinematic world, looks in fact matter more than many other factors. As outsiders, we often get mesmerized by the elegant looks and appearance of the actors and actresses but few of us know that in this entire exercise of staying in shape, an actor or actress might have had to go through a lot., sometimes to the extent of risking their lives.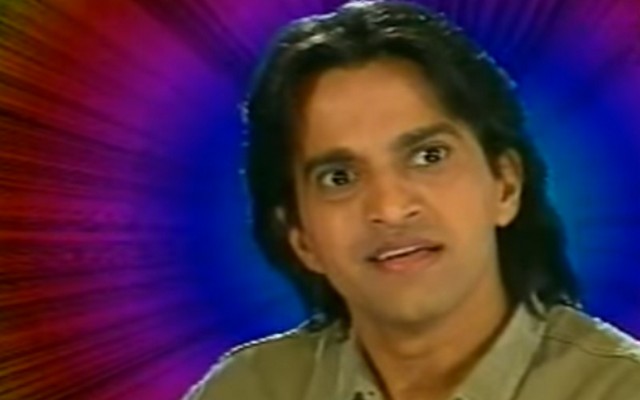 One such example was Randeep Hooda, who had to shed almost 40 pounds to get into the skin of his character in Sarabjit. But not every individual is as lucky as Randeep to get out alive after the entire exercise. Akin to Randeep, another name in the list is of Vivek Shauq, a famous comic actor of his era. The entire slimming exercise took a toll on his life. In fact, the actor lost his life during a weight loss program.
Those who have watched Late. Jaspal Bhatti's all-time evergreen classics like Ulta Pulta and Flop Show must be well versed with Vivek. Apart from Ulta Pulta and Flop Show, he delivered some memorable performances in movies like Gadar - Ek Prem Katha, Asa Nu Maan Watna Da, and Humko Deewana Kar Gaye, to name a few.
His career was sailing pretty decently until a call shattered his life. In 2010, he decided to go for weight loss surgery. His surgery was scheduled to be performed in the first week of January 2011. Though the surgery went okay but on January 3rd, suddenly his health started deteriorating.
Also Read: Qismat Trivia: 'Such A Concept Won't Work' Said Many In Pollywood & Even Bollywood
He had a massive heart attack after the surgery and eventually he slipped into a coma. In an attempt to revive him, he was placed on a life support system. But in spite of all these efforts, his doctors couldn't bring him back and eventually, Vivek Shauq lost the battle of life and died on 10th January 2011.
His medical reports indicated that the Late actor was already a heart patient and was upon Aspirine, a blood-thinning drug. His final rites were carried out at Sant Nirankari Mission Bhavan in Mumbai.
A heartfelt tribute to this departed soul from Ghaint Punjab!
---