With Dakuaan Da Munda scoring big time at box office, Dream Reality Productions successfully bust the myth that Punjabi Films cannot do well without the presence of a star singer.
Now, the same team is planning two films out of which one has officially been announced with much fanfare - Kaka G - The Son Of Royal Sardar. Dev Kharoud is playing the main lead and the principal starcast includes Jagjeet Sandhu & Lucky Dhaliwal. The rest of cast is being finalised.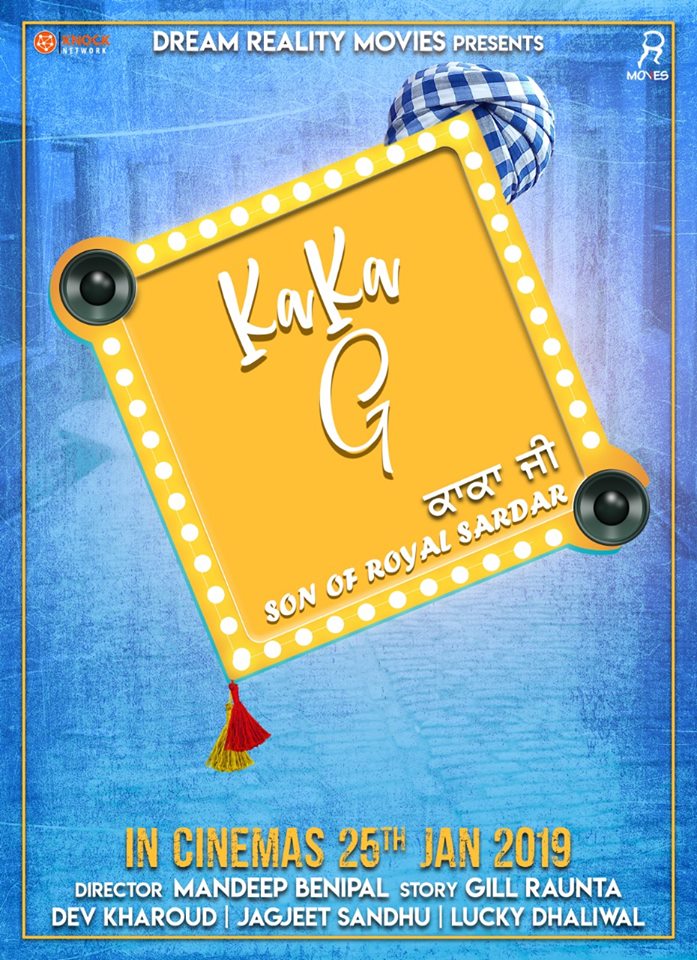 Once again it is Mandeep Benipal who is going to direct the film. Kaka G is written by popular lyricist Gill Raunta and it marks his debut inot films as a story writer.
Speculations are strong that this is going to be a film with comic elements, where Dev Kharoud will be playing a police official. When we asked the actor to disclose more details he said that the film is still in scripting stage.
The release date has been announced as 25th January 2019.
---