Punjabi industry has been growing at a tremendous pace. Thanks to this upward graph, the fortune of our Punjabi singers and actors has also magnified. Singers, who are now attracting the masses, were once into an altogether different genre of singing.
Let us take you back in time when your favourite singer/actor/rappers, were into a completely different profession. Here's what they did before becoming famous:
Rap King Badshah was a government employee before finally realizing his rapping dream. He is the current sensation of Bollywood industry without whose song, no film is complete. He started his career in 2006 alongside Yo Yo Honey Singh in his Group Band Mafia Mundeer and gained spontaneous popularity among youth.
Now a well known Bollywood actor, Manav Vij, was a doctor before acting beckoned. Who would have thought that years down, masses would be crazy for him.
Diljit Dosanjh was always an artist. From his school pictures to his recent ones, Dosanjh has been in front of the mic since a lifetime now. But this man was not always a commercial singer. In his early days, Diljit used to sing Kirtan at the local gurudwara In an interview, he had mentioned that his family wasn't very rich back then. He worked hard and reached where he is today.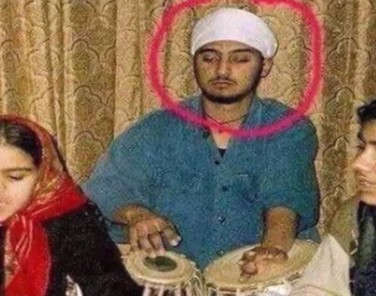 Jenny Johal, who is a popular female Punjabi singer has had a wholesome transformation. She was the part of a Kavishri Jatha before she became a Punjabi singer. She even preached people to follow Sikhism and ridiculed those who weren't following the religious ways.
Nachattar Gill has surely given us great tracks over the years. Before stepping into the commercial industry, he was into religious singing. His father was a kirtani (hymn singer at Sikh temple) with whom he used to sing at their local gurudwara's annual program.
Amrinder Gill has been a heartthrob since the day he came to limelight. His acting and singing combo has won him a global fan following. But not many know that before becoming a singer, he worked in the Ferozepur Central Cooperative Bank as a Manager.
Parmish Verma is the current sensation when it comes to the youth of today. From his hairstyle to his bear style, his fashionable self has inspired, so much so that while strolling across the city, one can literally find people who look exactly like him. Before gaining success, Parmish was in Australia doing the waiter's job at a pub. He's also done many odd jobs before finally realizing his passion for video direction.
Seeing them today, one can actually say that fortune does favour those who keep trying, and also those who trust their abilities to change the circumstances.
Who else should have been on the list?
---