Born & raised in Siliguri, Daljeet Kaur belonged to an educated family. She would visit Punjab during her school holidays. A convent school student, Daljeet was good in studies, sports as well as arts.
In her early teens, she hobnobbed with the idea of going for IAS. But when she got admission in Lady Shri Ram College Delhi, she changed her mind. The reason - she would often get praises for her natural beauty from her teachers and co students, which made her more inclined towards being an actress. She filled the forms to get an admission in Pune Film Institute & got selected.
In the first few months at Pune Film Institute, she acted in a short film 'Bonga' directed by the then institute student Vidhu Vinod Chopra.
In those days, film producers would visit the institute to look for new faces for their films. Producer BS Khanna, who was producing a film 'Kudrat' selected Daljeet for the lead role. Rajesh Khanna, who was doing the film, also got impressed by this Punjabi beauty. Shammi Kapoor was supposed to direct 'Kudrat' for BS Khanna but after his directorial flops, BS Khanna did not want to take any chance and the film got delayed.
Kamal Amrohi started a film 'Aakhiri Mughal' with Dharmendra and gave an advertisement for auditions for its leading lady. Among many girls, Daljeet was selected for the lead role opposite Dharmendra. But Kamal Amrohi was already busy with Razia Sultan, so even 'Aakhiri Mughul' kept delaying.
Henna was Raj Kapoor's dream project and it is believed that he wanted to make it with Nargis. After Satyam Shivam Sundram, he was yet to start his next. Shammi Kapoor, who was supposed to direct 'Kudrat', recommended Daljeet's name to him. Raj Kapoor felt that a young Punjabi kudi would be perfect for Henna.
On the other hand, Sunil Dutt also promised her a role in his production, and even asked her to change her name to Sanam. She too wanted to change it as she was being confused with the singer Dilraj Kaur (who later on playbacked for her in many Punjabi films). She did change her name to Sonee Singh but soon realised that she was more inclined towards getting fame with her real name.
It was the time when Poonam Dhillon, Tina Munim & Ranjeeta entered the industry. Going by the big projects Daljeet was being approached for, she was obviously seen as a bigger star than the above three. Among these big offers, she got an offer for the Punjabi film 'Daaj' opposite Daj Kumar. Initially, she was reluctant to do a Punjabi film, but at that time top actresses like Reena Roy & Neetu Singh were also doing Punjabi films.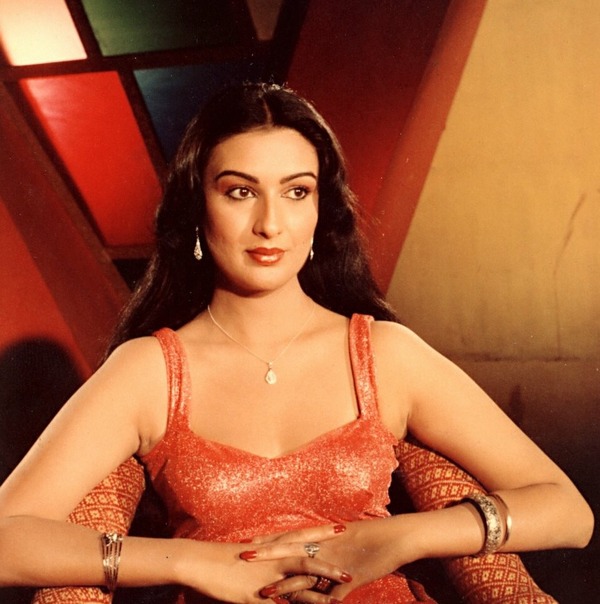 Beside that, she was promised that it will be a Hindi-Punjabi bilingual project and her role will be of the central character. Indirjeet Hasanpuri (Producer & Director of Daaj) managed to convince her. 'Daaj' went on to become a big hit and she got almost a dozen offers for Punjabi films but she wanted to make it big in Hindi films.
Call it her bad luck or the good luck of Punjabi Cinema, all her three big projects Kudrat, Henna & Aakhiri Mughul either got shelved or delayed. Kudrat went through script and cast changes and Daljeet got replaced with Hema Malini. Chetan Anand, who was directing Kudrat, offered her an important part in his other film Rajpoot, but later she was replaced by Ranjeeta.
Daljeet and Kirron Kher were supposed to get a film under Sunil Dutt's production but that too could not go beyond an announcement.
In between, she did a cameo in another Punjabi film titled 'Giddha', just because Dharmendra was opposite her. In fact, she even got a lot more importance on Gidha's poster than film's other leading ladies Komal Virk & Rama Vij. She accepted the offers of regional films in Bengali & South and that was when she thought -"Why discriminate against my own mother tongue"!
Her Malayalam debut too was successful but now she was open to more Punjabi films. Her next Punjabi film 'Saidan Jogan' had her in double role opposite Veerendra & Satish Kaul. 'Saidan Jogan' turned out to be another jubilee hit. In fact, it brought female audience to Punjab's cinemas and special seats were built for ladies & families. 'Saidan Jogan' was basically the Punjabi version of 'Seeta Aur Geeta',and she was pretty much at ease in playing both a gypsy & college going girl in it.
Though the film with Sunil Dutt production could not start but on his recommendation she got Dutt's brother Som Dutt's film 'Yaari Dushmani', starring Sunil Dutt & Reena Roy.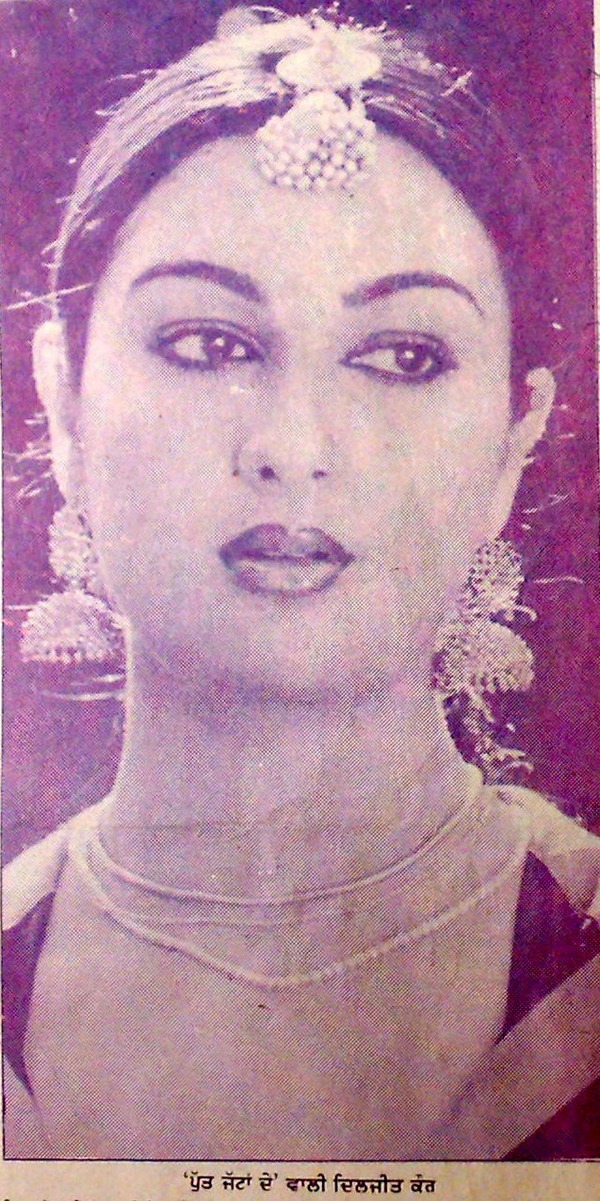 It was a moderate success post which another minor success followed with the multistarrer 'Paanch Qaidi'. Even though she was still determined to make it big in Hindi films but she found more respect & affection in Punjabi cinema. She had another big blockbuster 'Putt Jattan De' (which was compared to Sholay of Bollywood) and soon, due to her double role in 'Saidan Jogan' and her successful act in 'Putt Jattan De', she was got titled as the Hema Malini of Punjabi cinema.
She had dancing numbers with stars like Rishi Kapoor & Mithun Chakravarti in Hindi films and in some films she was leading or second lead, such as in Intka Jawab Patthar, Videsh, Jeene Nahi Doonga etc.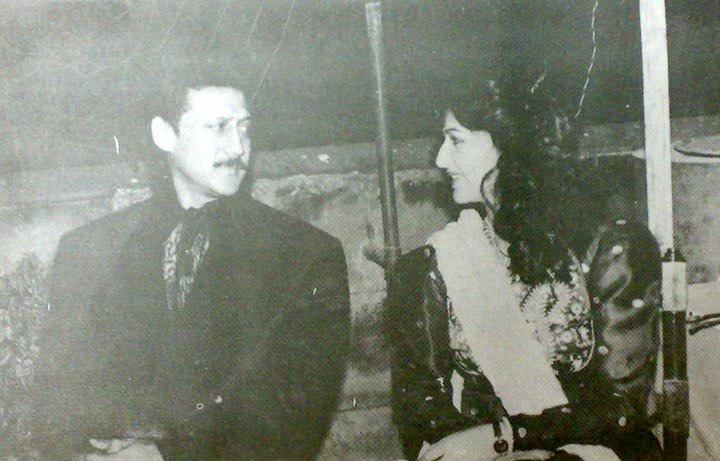 Her minimal make up look was so perfect that even top notch actresses of Bollywood would appear less attractive in front of her. Apart from Hindi & Punjabi, she had even worked in a film with Mithun Chakravati, which had three versions - Bengali, Hindi & Japenese. Beside that Daljeet also acted in Malyalam, Telugu & Harayanvi films.
She said in an interview that most of the time she said yes to some films just for good relations. She was looking forward to working with Yash Chopra in 'Faasle' but was left disappointed after some of her scenes got edited from the film.
She was playing a role that was totally opposite of her Punjabi film image; the role of a woman who indulges in an extra marital affair with her brother in law. This was followed by an another negative role in the film 'Amrit'. While on the Punjabi film front, she managed to give hits after hits such as Roop Shaqinan Da, Ishq Nimana,Mamla Garbarh Hai, Laajo, Batwara, Vairee Jatt, Patola and more.
Ki Banoo Duniya Da, Sohni Mahiwa besides others were her noteable films from the 80s. She soon got married to Punjab based landlord Harinder Singh Deol.
Varinder's demise was a big blow to the Punjabi Film Industry, after which Pollywood was left with a big void when it came to a lead male face for films. In this period (1988 to 1991) Satish Kaul moved back to Hindi film world, and Gurdas Mann too shifted to Mumbai to concentrat more on his singing career. Raj Babbar, who was mainly doing Punjabi films for free could not accept every offer. Actresses like Preeti Sapru insisted on Punjabi film shoots to be done in Mumbai.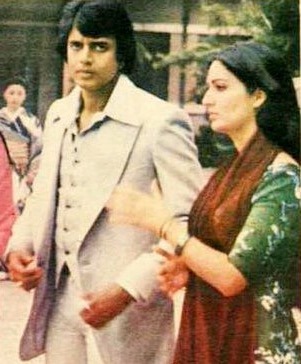 While others were busy shifting base, Daljeet went on to do Punjabi films and accepted leading roles opposite villains like Guggu Gill & Yograj Singh. Both got their first hits (Anakh Jattan Di & Jagga Daku) as leading hero with Daljeet Kaur. During 90s, among series of same kind of films, she was part of successful and acclaimed projects also, such as Udeeka Saun Diyan, Jatt Punjab Da, Panchayat. Beside these, she also did a Canadian project titled 'Dheeyan Dhann Begana'.
But soon Punjabi cinema lost its sheen and Daljeet was made to appear like aged Pakistani actresses. She cut down on work after the death of her husband. Daljeet again helped in reviving Punjabi cinema by playing important role in Mahaul Theek Hai & represented Punjabi mother in Jee Aayan Nu and later on in films like Heer Ranjha, Singh Vs Kaur and more. Few years back she expressed her disappointment over roles for senior actors.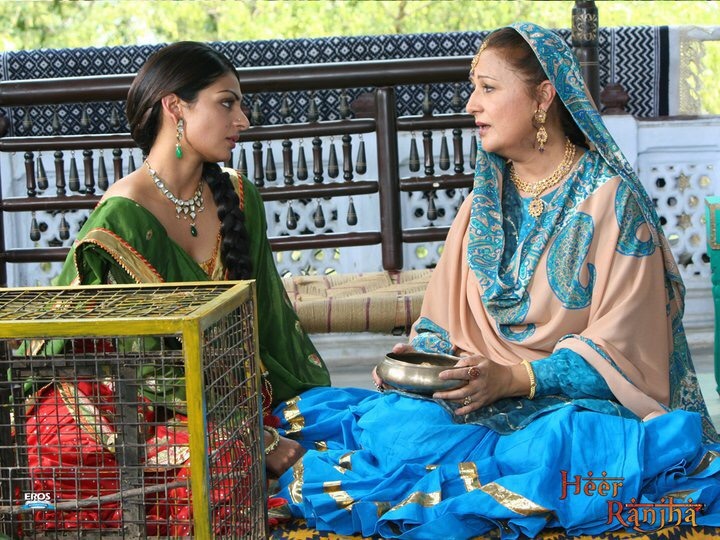 She ruled in Punjabi films as leading lady from 1976 to 1996, and then for next two decades helped Punjabi cinema to sustain. Almost a forty year contribution to Punjabi Cinema is something that I can't think of from any other actor/actress. No one has continuously remained loyal to Punjabi cinema like her. She won many State Film Awards for her films as well.
She got to work opposite Bollywood actors like Dharmendra, Mithun Chakravorty, Raj Babbar, Om Puri, Jackie Shroff and has also appeared along side every popular Punjabi leading male such as Veerindra, Daj Kumar, Satish Kaul, Gurdas Mann, Guggu Gill, Yograj Singh. She has also excelled in playing a Punjabi mother on screen to super stars like Harbhajan Mann, Gippy Grewal, Neeru Bajwa etc.
I rue over the fact that she is neglected for her contribution and not remembered for her work but what if I say that the legend in the question herself does not remember her contribution to the cinema?
Sadly, this veteran star is suffering from memory loss condition called Dementia. Her family does not want her to come out in public eye and for this very reason they even said no to reputed award ceremonies.
In one of her interviews, she talked about not having children of her own and how she revived from the loss of her husband by getting back to work. While writing this article, I stand in the dilemma of concluding it.
How should I finish off??
Knowing that she might not appear on Punjabi screens ever again breaks my heart. It is so sad that when Punjabi cinema is reaching new heights, this legend who has worked so hard for it, stands unaware. Like many others, I'm sure, she too must have wanted to see Punjabi cinema reaching out globally.
As said in the freshly released film 'October', Varun Dhawan says a dialogue "toh kya hua woh aapko nahi janti, aap to usse jaante ho na"
So, I would request you all to pray for her peaceful life ahead.
---