Popular Himachali folk singer Shanti Bisht has passed away at the age of 74. Shanti Bisht breathed her last on Sunday early morning and was cremated on the same day at Shimla's Kanlog cremation ground.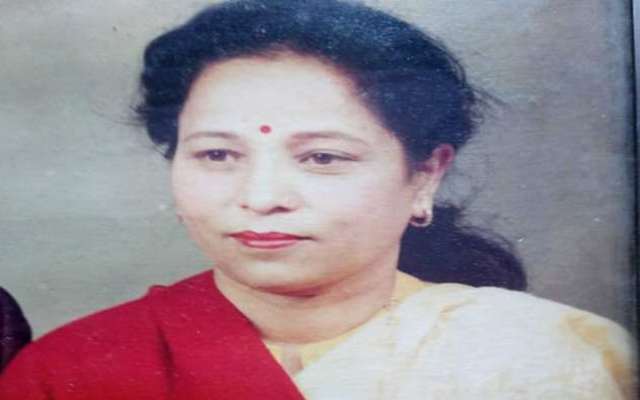 Nearly four years ago, the singer had suffered a paralytic attack after which she was bed ridden. Besides Himachali songs, she has also sung Bengali, Marathi, Punjabi and Tamil songs. Her song 'Lada bhookha aya main khichdi bnava' was one of her popular hits besides her most popular song 'Is grayen deya lambada o ehna choruan jo leya smjhain'.
74 year old Shanti Bisht had made a special place for herself in the field of music. Her songs are heard by music lovers even today. Born to Umed Singh Basmat and Leelavati at Darhi village near Dharamshala, Shanti marked her music debut with a performance at an event that was attended by the then CM Dr. Yashwant Singh Parmar.
Also Read: Kulwinder Billa Confirms Being COVID19 Positive, Shares Health Update
Shanti Bisht did her BA, JBT from Dharamshala and joined a school in Shimla. Later, she auditioned for Akashwani Shimla and continued teaching. Side by side, she kept her passion for music alive.
Shanti Bisht got married to Jaidev Kiran and the couple has two sons namely Jyoti Bisht and Jagdev Bisht. Jyoti Bisht is also a musician and has gained the knowledge of this field from his guru - his mother Shanti Bisht.
---