Showbiz is known for the practice of 'jo dikhta hai wahi bikta hai' which also is the reason why many faces come and go and people hardly take notice. Some actors do make a mark but soon fade away and no one cares to remember them. There have been actors and actresses in Hindi-Punjabi Cinema who are rarely known and their current whereabouts are totally unfollowed. They might have been unimpressive actors, but some such people have very interesting life stories out of which one such story is that of the Jalandhar based girl named Komilla Wirk.

Komilla Wirk - Journey in Hindi and Punjabi films
Komilla Wirk, a Punjabi girl who joined Bollywood in the 70s, and left within a decade, was born in the year 1953. She spent her childhood in Jalandhar and did her graduation from Lady Sri Ram College Delhi. After a few print modelling assignments, she shifted to Bombay and won the Miss Bombay title at a beauty contest. Dev Anand discovered her and soon she was doing his film 'Ishq Ishq Ishq', which already had three heroines Zeenat Aman, Shabana Azmi and Zarina Wahab in lead roles. The trio left Komilla with very little screen space.
Her small role did not help her but her dare to bare photoshoots (even current film actresses would think twice before doing such shoots) managed to get her career going. Besides that, there were rumours of her connection with the underworld, which helped her in getting films.
In Hindi films, all she got offered were sidekick glamorous roles but she was neither a good dancer like Helen nor a good actress like Aruna Irani, which failed her in both the departments.
Also Read: A Lookback At Sanjeev Kumar's Punjabi Film Fauji Chacha
Instead, she did get a few substantial roles in Punjabi films. She had a non-glamorous role opposite Dara Singh in Sawa Lakh Se Ek Ladaun. Next, she was seen as the blind girl opposite Veerendra in Giddha. There on the Hindi film front, she continued with a few minute vampish to positive roles in big films like Dream Girl, The Burning Train, Suhag, Nagin, etc to some lead roles in b-grade Hindi films like Guest House, Shaitan Mujrim, etc. She had also done a few other Punjabi films like Do Posti, Jindri Yaar Di, Dhiyanu Bhagat, Jatt Punjabi, etc but with her film career going nowhere, Komilla decided to call it quits.
"I was not given a chance to explore my full potential"
Komilla had once said in an interview, "I feel I should have carried on with my studies. I opted out of them due to the lure of the glamour world. I might have ventured into production or direction and would have stayed in Bombay. But today, I believe in the power of destiny. I was not given a chance to explore my full potential as an actress. Everyone in the film industry has to deal with popularity on the outside and a lot of insecurity on the inside. One has to constantly fight the demons of failure and rejection. And then, there were a few broken relationships."
Starlet Turned Spiritual Astrologer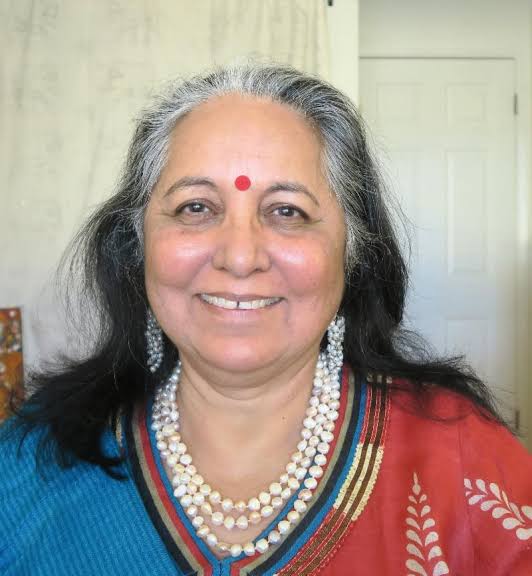 She confided in a friend who introduced her to the world of astrology. Komilla packed her bags, got married to a British citizen and moved to England. She opened an Indian Handicrafts shop abroad and started taking a keen interest in astrology. Soon she started doing palm reading, eventually became a full-time astrologer and a spiritual person. She had also written a few books on Vedic astrology. She keeps shuffling between England and India for her astrology workshops.
Komilla Wirk is now known as Komilla Sutton.
During her film career, Komilla got to do performance-oriented roles only in Punjabi Cinema, while for the Hindi cinema, she was only a starlet. But this one-time starlet has made quite a mark in the field of Spiritual Astrology.
Her life story reminds us of a song by Mohd Sadiq "Jawani Vele Lutte Baniye, Hun Rabb Di Bhagtani Hoi".
Never Mind.
---